Manchester OT treat problems associated with sensory loss. Sensory loss may include abnormal sensation, decreased proprioception and decreased coordination.
Our occupational therapists can improve your sensation by providing your nerves with lots of sensory input to help compensate for any abnormal sensation. Treatment will depend on your type of sensory loss but may involve:
Tactile training


Task training using graded activities


Mirror imaging to stimulate nerve pathways


Promoting independence with physical functioning


Improving safety with everyday tasks


Home environment assessment and adaptations to ensure safety with activities of daily living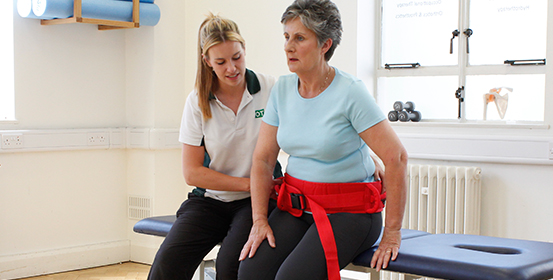 Your occupational therapist will assess how your sensory loss affects you and produce shared rehabilitation goals to ensure you achieve the best recovery possible. Your occupational therapist may work closely with health professionals involved in your treatment including physiotherapists.
Please contact us or call 0161 883 0088 to see how we can help.
Next Steps
Back to Top