A person with fatigue will benefit from occupational therapy treatment. Treatment at Manchester OT will involve:
Pacing strategies - You will be taught the correct level of activity and find out when to rest and when to keep going. You will also learn how to listen to what your body is telling you. This knowledge will help improve your symptoms.


Energy Conservation - Our occupational therapists will give you energy conservation advice to try and help to reduce your fatigue and let you save energy whilst carrying out your everyday tasks, to try and help you remain as independent as possible.


Pacing strategies - Pain and mood changes are one of the main associated symptoms of fatigue. Our occupational therapists can conduct relaxation sessions to try and help you manage these symptoms, for example, guided imagery and progressive relaxation methods. Manchester OT can provide you with personalised coping strategies and problem solving techniques.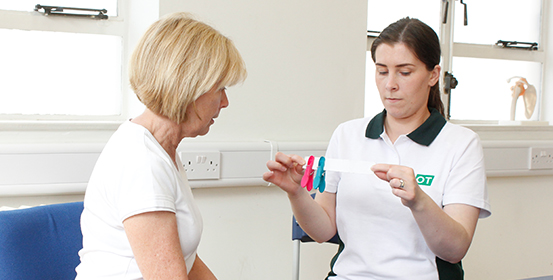 Your treatment program will be based on your present symptoms and will be updated over time as your symptoms change. Your occupational therapist will support and advise you throughout your rehabilitation programme and give you advice on how to self-manage your fatigue. Treatment will help you regain your previous level of function and well-being and improve your quality of life.
Please contact us or call 0161 883 0088 to see how we can help.
Next Steps
Back to Top